NOTIFY ME + 10% OFF
Are you waiting for your favorite naturally sustainable Merino bra or underear to be back in stock?
We have great news for you!
Introducing our Notify Me Program, designed to ensure you don't miss out on your desired items and reward you with an exclusive 10% discount.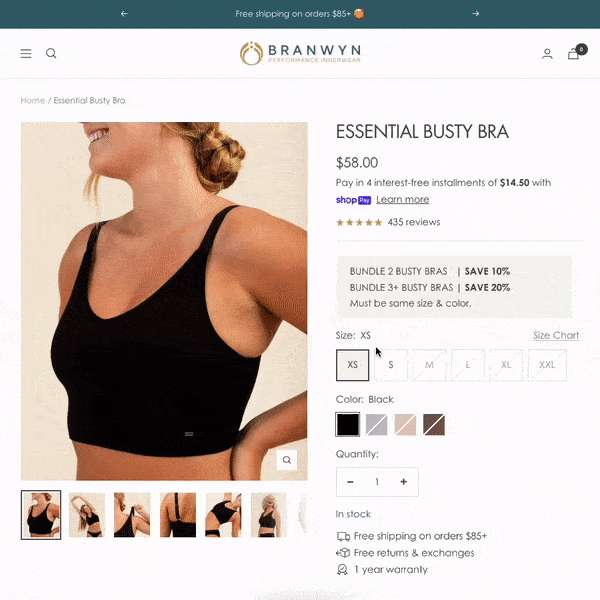 HERE'S HOW IT WORKS
1. Visit the product page of the garment you're interested in.
2. Select the desired size and color.
3. Click on the "GET NOTIFIED + 10% OFF" button.
4. Fill out the form with your name and email address.
That's it! We'll send you an email notification as soon as the garment is back in stock, along with a special 10% discount for your purchase. It's our way of saying thank you for being a loyal BRANWYN customer.